Want to gain access to Scrapp! Fight Magazine's digital issues?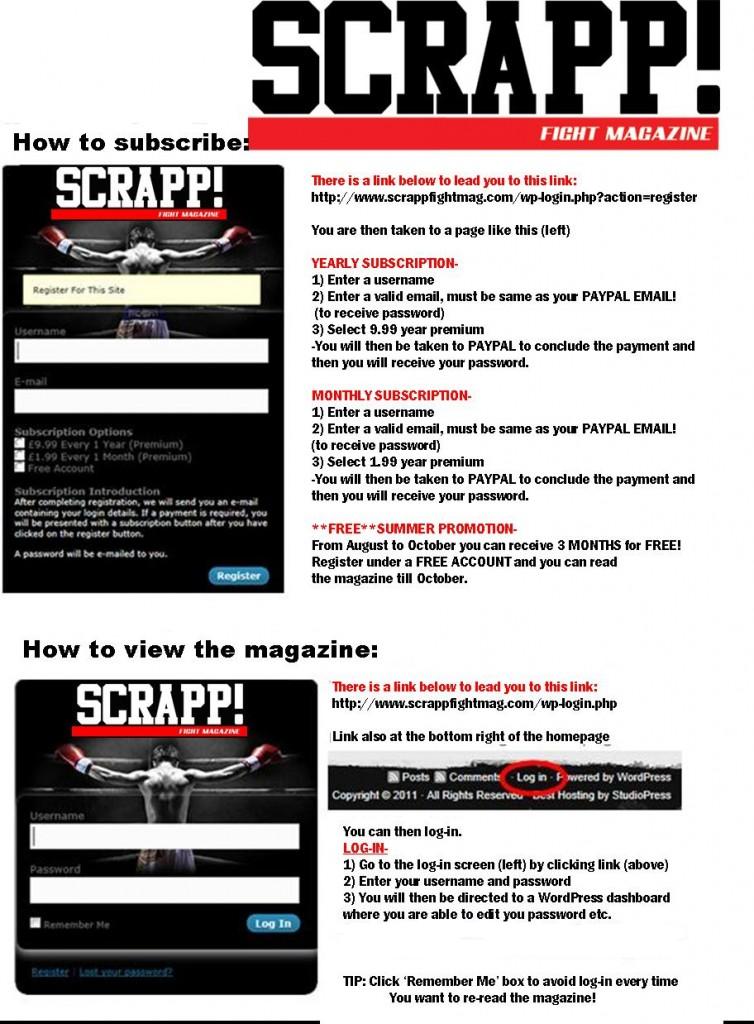 TO READ SCRAPP! FIGHT MAGAZINE LOG IN AND GO TO THE SITE HOME PAGE THEN CLICK THE SUBSCRIPTION TAB TO START READING THE LATEST ISSUE.

Then register here Already a member? Click here to login
If you want to UPGRADE your FREE account to PREMIUM to view our magazine please email us at upgrade@scrappfightmag.com, a link will be sent to you.  Once you have paid for the subscription you prefer please email us the paypal transaction ID and we'll take it from there.
PLEASE NOTE: Scrapp! is solely a Digital Magazine we DO NOT ship print magazines at all. Presently, our digital platform is NOT integrated! If you sign up for Scrapp! at APPLE or any other app service you will only have access to Scrapp! on those platforms. You have to create a log in here to post and join the discussion.

*****
You need to be logged in to see this part of the post. Login using the box in the sidebar. Not registered? Click here to register
*****