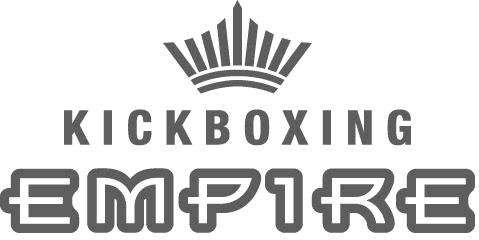 HEAVYWEIGHT PRETENI VS. TAVARES,
LIGHT CRUISERWEIGHT TURUK VS. YARBOROUGH TITLE BOUTS; HANCHARONAK VS. CAIRO HEAVYWEIGHT REMATCH HIGHLIGHT MOST SIGNIFICANT CARD
IN LAS VEGAS IN YEARS
 FIRST IN A SERIES OF EVENTS AT LAS VEGAS 'STRIP' PROPERTY
Kickboxing Empire, one of Europe's most successful kickboxing promotional entities, returns to Las Vegas, Nev., with a card featuring a world championship bout, an intercontinental title fight and a long-awaited rematch Saturday, March 8, at Planet Hollywood Resort & Casino.
The card is the first in a series of regularly scheduled Kickboxing Empire events at Planet Hollywood Hotel & Casino and the most significant kickboxing card held in Las Vegas in years.
The stellar, five-bout card March 8, which boasts six European standouts, will be held in the newly remodeled, 7,000-seat venue, The Axis Theater at Planet Hollywood.
The main event features two 23-year-old heavyweights—Agron Preteni (16-2, 2 KOs) of Split, Croatia, against Luis Tavares (36-6-1, 15 KOs) of Rotterdam, Netherlands, fighting for the vacant International Kickboxing Association heavyweight championship.
A second title bout is on the card as well—Pavel Turuk (21-11, 10 KOs) of Minsk, Belarus, against Shawn Yarborough (15-5-1, 10 KOs) of Las Vegas, Nev., for the vacant IKA Intercontinental light cruiserweight championship.
But the fight on this card March 8 for which kickboxing fans not only in Las Vegas and the United States, but around the world as well, have been eagerly anticipating for more than three years is heavyweight Redouan Cairo (16-8-2, 7 KOs) of Amsterdam, Netherlands, regarded as one of the finest kickboxer in the world today, against Dzianis Hancharonak (10-1, 9 KOs) of Minsk, the fastest-rising star in the sport.
The winners of the Preteni-Tavares bout and the Cairo-Hancharonak fight will be considered to be among the two most highly regarded heavyweights in the sport.
Other bouts on the card include Vitaly Hurkov (90-12) of Minsk against Tony Hervey (17-15, 16 KOs) of Detroit in a middleweight match and a women's bout featuring super lightweight Jennie Nedell (pro debut) of Lindenhurst, N.Y., against Sofia Bagherdai (6-1, 4 KOs) of Upland, Calif.
The bouts will utilize the popular K-1 rules, which emphasize more punching and kicking and less holding than other forms of kickboxing, assuring action-packed, exciting fights that most appeal to both American and international audiences.
Preteni is attempting to add the IKA championship to the WFKB title he won during 2011.  Tavares is the European light heavyweight champion.
The 31-year-old Cairo and the 25-year-old Hancharonak, who towers at 6-foot-4-inches, met on Kickboxing Empire's inaugural card in Las Vegas July 30, 2011.  The upset win by Hancharonak still resonates in the kickboxing world.
Turuk, 27, and Yarborough, 38, also are in a rematch of their fight on the Kickboxing Empire card in Las Vegas during 2011.  Turuk won by decision.
The 28-year-old Hurkov, who is tall for his division at 6-foot-1-inch, also has fared extremely well of late, having won 20 of his past 23 bouts.  His professional success comes after winning six world amateur championships.
The 28-year-old Hervey has outstanding power with 94 percent of his wins coming by knockout.
Tickets for this world championship card are on sale through all Ticketmaster outlets, online at ticketmaster.com, by calling Ticketmaster national at 800-745-4000 or Ticketmaster Las Vegas at 702-474-4000, by calling Caesars Entertainment at 702-777-6737 daily from 7 a.m. to 10 p.m. (Pacific) or visiting the box office at any Caesars Entertainment Las Vegas resort daily from 10 a.m. to 10 p.m. (Pacific).
MAIN EVENT:                       HEAVYWEIGHT—IKA Vacant Championship—5 Rounds
                                                 AGRON PRETENI           LUIS TAVARES
Split, Croatia                        Rotterdam, Netherlands
16-2, 2 KOs                         36-6-1, 15 KOs
WFKB Champion                European light heavy champ